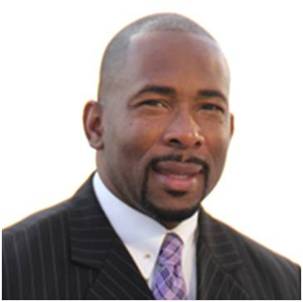 Phone:
(904) 476-0603
Send an Email
Download Bio Sheet
BRIEF BIO
Gerald D. Rogers is a passionate and kingdom-minded author and market place minister. He provides spiritual grounding, physical health and mortgage financing coaching to solve life's challenges for church goers, entrepreneurs and home owners. Mr. Rogers is an advocate for healthy living on all levels. His holistic approach to wellness empowers his clients and audiences with practical information that they can use for their spiritual, physical and economic development. "Success on God's Terms", which is the title of his new book, is the common thread that ties together his inspirational messages about spiritual edification, physical wellness and kingdom building through land acquisition.
His championship mindset comes from his days as a collegiate athlete. He completed his education at Florida A&M University where he received a B.S. degree in Criminal Justice and Psychology. In addition to his Criminal Justice career, he has served his community as a mortgage consultant and real estate investor and has helped over 300 families secure their dream of home ownership.
ORGANIZATIONS THAT HAVE BENEFITED FROM MINISTER ROGERS' TALENTS
Wachovia Bank, The Potter's House Christian Fellowship Credit Union), MAD DADS, Inc., Reclaiming the Land, Inc., SISEL , Inc., Investor Proz Coaching, Inc., The Training Associates/Morgan Stanley Smith Barney
HOME CHURCH
The Potter's House Christian Fellowship, Jacksonville, FL – Bishop Vaughn McLaughlin
eLife Ministry is a virtual team of Christian Lay Ministers who are committed to assisting all people with the development of praise, prayer and practical living skills that will prepare them to be faithful stewards of their time, talent and treasure to the glory of GOD through Jesus the Christ.